Sam Elliott is an iconic American actor known for his distinctive voice and mustache. He has had a prolific career spanning over 50 years in both television and film. Although he is most associated with Westerns, Sam has showcased his versatility across many genres. Here is an in-depth look at his life and career.
Who Is Sam Elliott?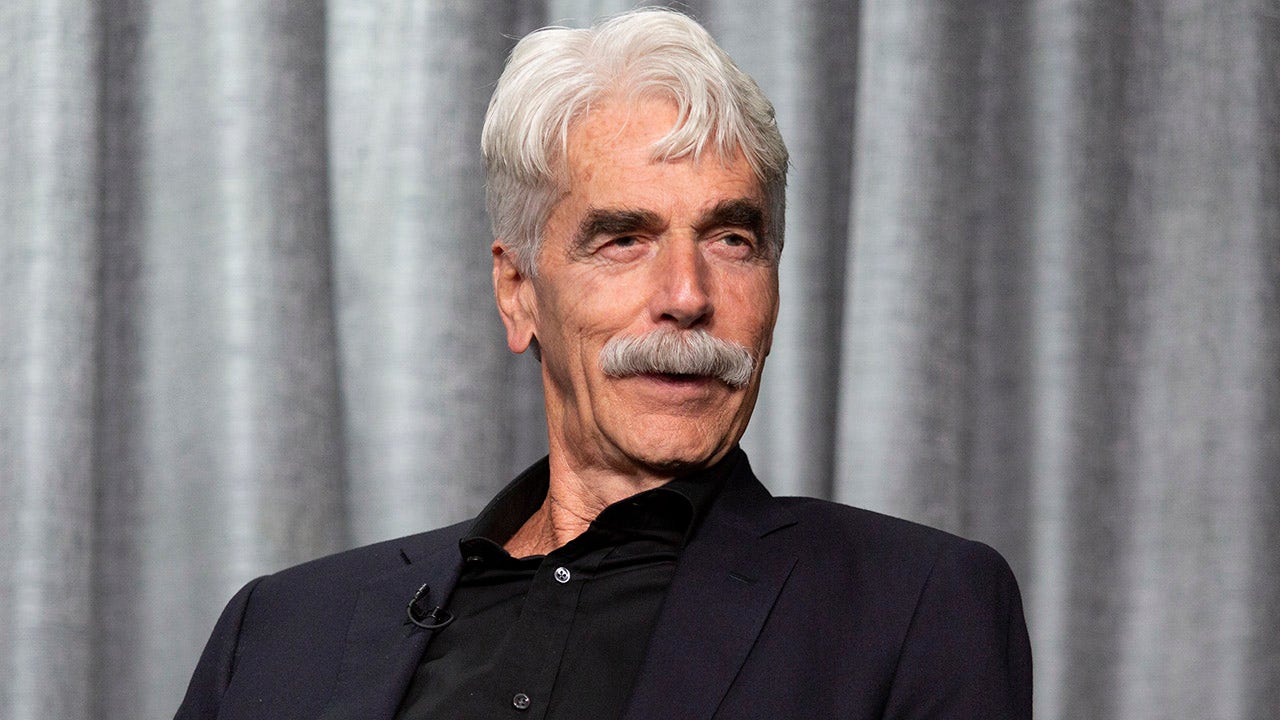 Sam Elliott is an American actor known for his deep, resonant voice and iconic mustache. He was born on August 9, 1944, in Sacramento, California. Elliott has had a long and successful career in both film and television, spanning several decades.
Elliott's distinctive voice and ruggedly handsome looks have made him a recognizable and beloved figure in the entertainment industry. He often portrays characters with a strong sense of masculinity, typically playing cowboys, military personnel, or tough, no-nonsense individuals.
One of Elliott's most notable roles came in 1993 when he starred as Virgil Earp in the western film "Tombstone." His portrayal of Wyatt Earp's older brother earned him critical acclaim and further established his reputation as a skilled actor in the genre. He continued to appear in various western-themed movies throughout his career, including "The Quick and the Dead" (1995) and "The Hi-Lo Country" (1998).
Aside from his acting abilities, Elliott is admired for his deep dedication to his craft and his down-to-earth personality. He continues to captivate audiences with his performances, leaving a lasting impression on the entertainment industry. Sam Elliott remains a beloved figure and a true legend in the world of film and television.
Quick Facts
Full Name: Samuel Pack Elliott
Born: August 9, 1944 (age 78)
Birthplace: Sacramento, California
Spouse: Katharine Ross (married 1984-present)
Children: 1 daughter, Cleo
Astrological Sign: Leo
Sam Elliott's Early Life
Growing up, Sam Elliott developed a passion for acting and the arts from an early age. His interest was initially sparked when he saw Clark Gable's performance in "Gone with the Wind." This cinematic experience ignited a flame within him, setting him on a path towards a career in the entertainment industry.
Elliott attended David Douglas High School in Portland, Oregon, where he actively participated in school plays and theater productions. It was during this time that his talent and dedication to the craft began to shine through. Captivating audiences with his commanding stage presence and natural charisma, he quickly became a rising star within the local theater community.
After graduating from high school, Elliott enrolled at the University of Oregon, where he continued to hone his acting skills. During his college years, he immersed himself in various theatrical productions and delved into the study of drama. However, his education was interrupted by a significant event in American history – the Vietnam War.
In 1965, Elliott received a draft notice, compelling him to put his acting aspirations on hold and serve his country. He joined the California Army National Guard and was stationed in Germany, where he spent two years honing his discipline and perseverance. Despite the challenges faced during his military service, he never lost sight of his true passion for acting.
Once his military service ended, Elliott returned to the United States determined to pursue his acting dreams with renewed vigor. He relocated to Los Angeles, the heart of the entertainment industry, and embarked on his professional acting career. Initially, he faced the all-too-familiar struggles that aspiring actors encounter, but his talent and dedication eventually caught the attention of casting directors.
In the late 1960s, Elliott started landing small roles in television shows and films. His breakthrough came in 1969 when he portrayed the character of Card Player in the classic Western film "Butch Cassidy and the Sundance Kid." This marked a turning point in his career, opening doors to more prominent roles and opportunities to showcase his acting prowess.
Throughout the 1970s, Elliott solidified his status as a talented actor through his appearances in notable films such as "Lifeguard" and "Mask." His distinctive physical features, including his thick mustache and deep voice, became his trademark, and audiences began to recognize him as one of Hollywood's most charismatic and versatile actors.
Sam Elliott's early life was characterized by his unwavering passion for acting, which guided him through various challenges and setbacks. His journey from small-town theater stages to the glitz and glamour of Hollywood is a testament to his talent, determination, and dedication to his craft.
Sam's father worked for the U.S. Fish and Wildlife Service. They had a difficult relationship because his father doubted Sam's chosen career path in acting. Tragically, his father died of a heart attack when Sam was 18 before they could reconcile their differences.
"He died thinking, 'Man, this kid is going to go down the wrong path,'" Elliott reflected in an interview. "And I think on some levels that was either hard on me or made me more focused in my resolve to have a career."
Today, Sam Elliott is regarded as an iconic figure in the entertainment industry, leaving an indelible mark on American cinema with his memorable performances and timeless charisma.
Sam Elliott Acting Debut: 'Butch Cassidy'
Sam Elliott made his acting debut in the film "Butch Cassidy and the Sundance Kid." Released in 1969, this American Western directed by George Roy Hill starred Paul Newman as Butch Cassidy and Robert Redford as the Sundance Kid. In the film, Sam Elliott portrayed a minor character named Card Player #2.
Although his role in "Butch Cassidy and the Sundance Kid" was small and uncredited, it marked the beginning of a successful and enduring acting career for Sam Elliott. Despite not being a prominent figure in the film, his powerful presence and distinctive deep voice left an impression on audiences.
After his debut, Elliott went on to appear in numerous films and television shows, establishing himself as a versatile actor capable of portraying a wide range of characters. He became known for his roles in Westerns, often playing rugged and stoic cowboys or lawmen.
Over the years, Sam Elliott's career flourished, and he gained recognition for his exceptional performances. His unique physical appearance, characterized by his thick mustache, lanky frame, and deep voice, has become his trademark. His ability to bring authenticity and depth to his characters has made him a respected figure in the industry.
Some notable films in which Sam Elliott has showcased his talent include "The Big Lebowski," "Tombstone," "Road House," "We Were Soldiers," and "The Hero." His portrayal of characters with strong moral codes and an air of quiet confidence has endeared him to audiences across generations.
In recent years, Elliott has received significant critical acclaim for his role in the film "A Star Is Born" (2018), where he played the character Bobby Maine, the older brother and manager of the protagonist played by Lady Gaga. This performance earned him several award nominations and further solidified his status as a highly regarded actor.
Sam Elliott's acting debut in "Butch Cassidy and the Sundance Kid" may have been modest, but it served as a launching pad for his remarkable career in the entertainment industry. Through his talent, dedication, and unforgettable presence, Elliott has become an icon of American cinema, leaving a lasting impact on audiences worldwide.
Sam Elliott's Roles: 'Road House' and 'The Big Lebowski'
Although Sam Elliott resisted typical leading man roles, he took on many memorable supporting parts in the 1970s and 80s. These included Mask (1985) with Cher, and the Patrick Swayze film Road House (1989) which earned him many devoted fans.
His most beloved performance was perhaps The Stranger in the Coen Brothers classic The Big Lebowski (1998). The film remains a cult favorite, with fans begging Sam to repeat the iconic line "The Dude abides."
Sam Elliott is a highly accomplished actor who has delivered memorable performances in a wide range of roles throughout his career. Two of his most notable roles are in the films "Road House" and "The Big Lebowski."
In the 1989 action film "Road House," directed by Rowdy Herrington, Sam Elliott portrays the character of Wade Garrett, a seasoned bouncer with a mysterious past. The film revolves around Dalton, played by Patrick Swayze, who is hired to clean up a rowdy bar called the Double Deuce. Elliott's character, Wade Garrett, serves as Dalton's mentor and close friend, providing him with guidance and support throughout the film.
Elliott's portrayal of Wade Garrett in "Road House" is characterized by his trademark ruggedness and deep voice. He brings a sense of gravitas and authority to the role, and his on-screen presence adds an element of wisdom and experience. Elliott's chemistry with Swayze is palpable, and their scenes together are some of the most engaging in the movie. His performance helps elevate "Road House" beyond being just another action film, making it a cult classic that has stood the test of time.
In the 1998 crime comedy "The Big Lebowski," directed by Joel and Ethan Coen, Sam Elliott takes on the role of The Stranger, a cowboy narrator who provides a unique perspective on the events unfolding in the film. "The Big Lebowski" follows the quirky and absurd adventures of Jeff Bridges' character, Jeffrey "The Dude" Lebowski, as he becomes entangled in a case of mistaken identity and a ransom plot.
Elliott's role as The Stranger in "The Big Lebowski" is a testament to his versatility as an actor. With his distinctive mustache, gravelly voice, and laid-back demeanor, he delivers monologues that set the tone for the film and offer philosophical insights. The Stranger's interactions with The Dude, played by Bridges, provide moments of comic relief and add an extra layer of depth to the film's narrative.
Elliott's portrayal of The Stranger is both enigmatic and endearing. He brings a sense of Old West charm to the character, aligning it with his own persona, which has become synonymous with cowboy-like characters over the years. His performance in "The Big Lebowski" showcases his impeccable timing and ability to command attention even in supporting roles.
In conclusion, Sam Elliott's roles in "Road House" and "The Big Lebowski" demonstrate his versatility as an actor and his ability to bring depth and authenticity to his characters. Whether he is playing a seasoned bouncer or a cowboy narrator, Elliott's performances are marked by his distinctive voice, rugged presence, and undeniable talent. These two roles have become iconic within his extensive filmography, cementing his status as one of the most respected actors in the industry.
Sam Elliott's Western Films
Sam Elliott is an accomplished actor known for his distinct deep voice, rugged demeanor, and his notable contributions to the genre of Western films. Throughout his career, he has portrayed various characters in a range of Western movies, establishing himself as one of the most recognizable faces associated with this particular genre.
Elliott's affinity for Westerns can be traced back to his early days in Hollywood when he made his breakthrough appearance in the 1969 classic "Butch Cassidy and the Sundance Kid." Although his role was relatively small, it marked the beginning of his journey into the world of Westerns. Since then, he has become synonymous with characters who embody the spirit of the Wild West.
One of Elliott's most iconic performances came in 1993 when he starred as Virgil Earp in the critically acclaimed film "
Tombstone
." This portrayal showcased his ability to capture the essence of a hardened lawman, complete with his signature mustache and cowboy hat. With his commanding presence and authoritative delivery, Elliott brought a sense of authenticity and gravitas to the character, earning him widespread praise from both fans and critics alike.
In addition to "Tombstone," Elliott has appeared in numerous other Westerns that have further solidified his status as a legendary figure in the genre. Some notable examples include "The Quick and the Dead" (1995), where he portrayed a seasoned gunslinger named Con Vallian, and "The Big Lebowski" (1998), in which he played The Stranger, a narrator who offers philosophical insights against the backdrop of a quirky Western-inspired storyline.
Furthermore, Elliott's collaboration with the Coen Brothers continued in the 2018 film "The Ballad of Buster Scruggs," an anthology of Western tales where he played the titular character in one of the segments. Once again, his distinctive voice and rugged charm captivated audiences, showcasing his versatility and ability to bring depth to his roles.
Beyond his filmography, Sam Elliott's Western films have had a lasting impact on the genre as a whole. His performances have revitalized and perpetuated the enduring appeal of Westerns, reminding audiences of the romanticized, yet often brutal, era of cowboys, outlaws, and lawmen. Whether he portrays a stoic hero or a weathered anti-hero, Elliott consistently demonstrates an understanding and reverence for the spirit of the West, capturing its essence and relaying it to viewers with authenticity and charisma.
In conclusion, Sam Elliott's contributions to Western films cannot be overstated. Through his memorable performances, he has become a beloved figure in the genre, embodying the timeless qualities that define the Wild West. From his breakthrough role in "Butch Cassidy and the Sundance Kid" to his more recent appearances in notable Western films, Elliott's deep voice, rugged demeanor, and unwavering talent have left an indelible mark on the world of cinema and continue to inspire new generations of fans.
Sam Elliott's Recent Movies and TV Roles
In the 2000s and beyond, Sam Elliott has continued taking on colorful supporting roles in films like Up in the Air (2009) and The Hero (2017).
His performance as Bobby Maine in the 2018 remake of A Star Is Born starring Bradley Cooper earned Elliott his first Academy Award nomination.
Most recently, he has starred as Shea Brennan in the Yellowstone prequel series 1883, which debuted in 2021 on Paramount+.
One of Sam Elliott's notable recent movies is "A Star is Born" released in 2018, directed by Bradley Cooper. In this critically acclaimed film, Elliott portrayed the character of Bobby Maine, the older brother and manager of Cooper's character, Jackson Maine. His portrayal of Bobby showcased his ability to convey complex emotions with subtlety and grace.
In addition to "A Star is Born," Elliott appeared in the 2020 film "The Man Who Killed Hitler and Then the Bigfoot." The movie, directed by Robert D. Krzykowski, follows the story of a legendary American war veteran who embarks on a secret mission to hunt down both Hitler and Bigfoot. Elliott played the lead role of Calvin Barr, skillfully portraying the character's haunted past and inner conflicts. This role highlighted Elliott's range as an actor, combining elements of action, drama, and adventure.
Furthermore, Sam Elliott has made notable appearances on television in recent years. He joined the cast of the hit series "The Ranch," created by Don Reo and Jim Patterson. On the show, Elliott plays Beau Bennett, the gruff yet lovable patriarch of a ranching family. His dynamic chemistry with co-stars Ashton Kutcher and Elisha Cuthbert, along with his ability to deliver comedic one-liners and heartfelt moments, added depth to the character and contributed to the show's popularity during its run from 2016 to 2020.
Another noteworthy TV role for Elliott was in the animated series "Family Guy" in 2019. He lent his iconic voice to the character of Mayor Adam West, the eccentric and bumbling mayor of Quahog. Elliott's rich vocal talents brought humor and charm to this recurring character, showcasing his ability to excel in animated roles as well.
Sam Elliott's A
wards and Nominations
Over the course of Elliott's career, he has received several awards and nominations in recognition of his exceptional talent and contributions to the film industry.
One of the most notable accolades earned by Sam Elliott is a nomination for the Academy Award, which is considered the highest honor in the field of acting. He received this nomination in 2018 for Best Supporting Actor in the film "A Star Is Born." His performance as the wise and experienced mentor garnered critical acclaim and solidified his status as one of Hollywood's finest actors.
In addition to the Academy Award nomination, Sam Elliott has also been recognized by other prestigious award ceremonies. He received a Golden Globe nomination in 1994 for his role in the television movie "Buffalo Girls," where he portrayed Wild Bill Hickok. The Western genre has often been a platform for Elliott's talents, and his portrayal of the legendary gunslinger demonstrated his ability to bring historical figures to life on screen.
Elliott's remarkable work in television has not gone unnoticed either. In 2020, he received a Primetime Emmy nomination for Outstanding Supporting Actor in a Limited Series or Movie for his role in the Netflix series "The Ranch." This nomination showcased his versatility as an actor, as he seamlessly transitioned from the big screen to the small screen while continuing to deliver captivating performances.
Throughout his career, Sam Elliott has also been honored with various lifetime achievement awards. These accolades recognize his significant contribution to the entertainment industry over many decades. In 2019, he received the Honorary Award at the Critics' Choice Movie Awards, celebrating his remarkable body of work and his enduring impact on the film industry.
Sam Elliott, recipient of the Male Actor in a Television Movie or Limited Series award for "1883," poses in the press room during the 29th Annual Screen Actors Guild Awards at Fairmont Century Plaza on February 26, 2023 in Los Angeles, California.
Sam Elliott was also the winner for best male actor in a television movie and limited series for his role in "1883" during the 29th Annual Screen Actors Guild Awards
It's worth noting that while recognition through awards and nominations is a testament to an actor's talent and dedication, it does not solely define their success or the impact they have made. Sam Elliott's iconic presence, commanding voice, and memorable performances have left an indelible mark on cinema, making him a beloved figure in the industry and a true icon of American film.
Quotes
I love the fact that I'm having an opportunity to make people laugh and you actually get to hear it..
The Dude abides.
I don't want to be known as a sex symbol. There's a great stigma that goes with that tag. I want to be a Sam Elliott.
I think anytime you can affect people in general, in a positive way, then you're a lucky individual.